Shepley is proud to support Habitat for Humanity of Cape Cod in the 7th Annual Charter Cup Fishing Tournament.
The mission of the Charter Cup, presented by E.J. Jaxtimer Builder Inc., is for local businesses to come together to raise money for Cape Cod charities in need of additional funding.

Habitat for Humanity of Cape Cod has developed over 170 affordable homes on Cape Cod for families in need! However, the most important things Habitat accomplishes are thriving families and communities. With our support, Habitat homeowners achieve the strength, stability and self-reliance they need to build a better life for themselves and their families.
To support the tournament, Habitat has organized a raffle to help them reach their goal of raising $10,000.
If you want to participate, you can buy tickets for a chance to win a Yeti Tundra Wheeled Cooler- they're $5 each or 5 tickets for $20.
All proceeds will go directly to Habitat for Humanity of Cape Cod, so it's a great way to support a wonderful cause and maybe even win a sweet prize!
To buy raffle tickets, you can visit the link provided or stop by the Falmouth and Yarmouth Restores. The raffle drawing will take place on July 12th 2023, the day of the tournament.
Thanks for your support, and let's make a difference in our community together!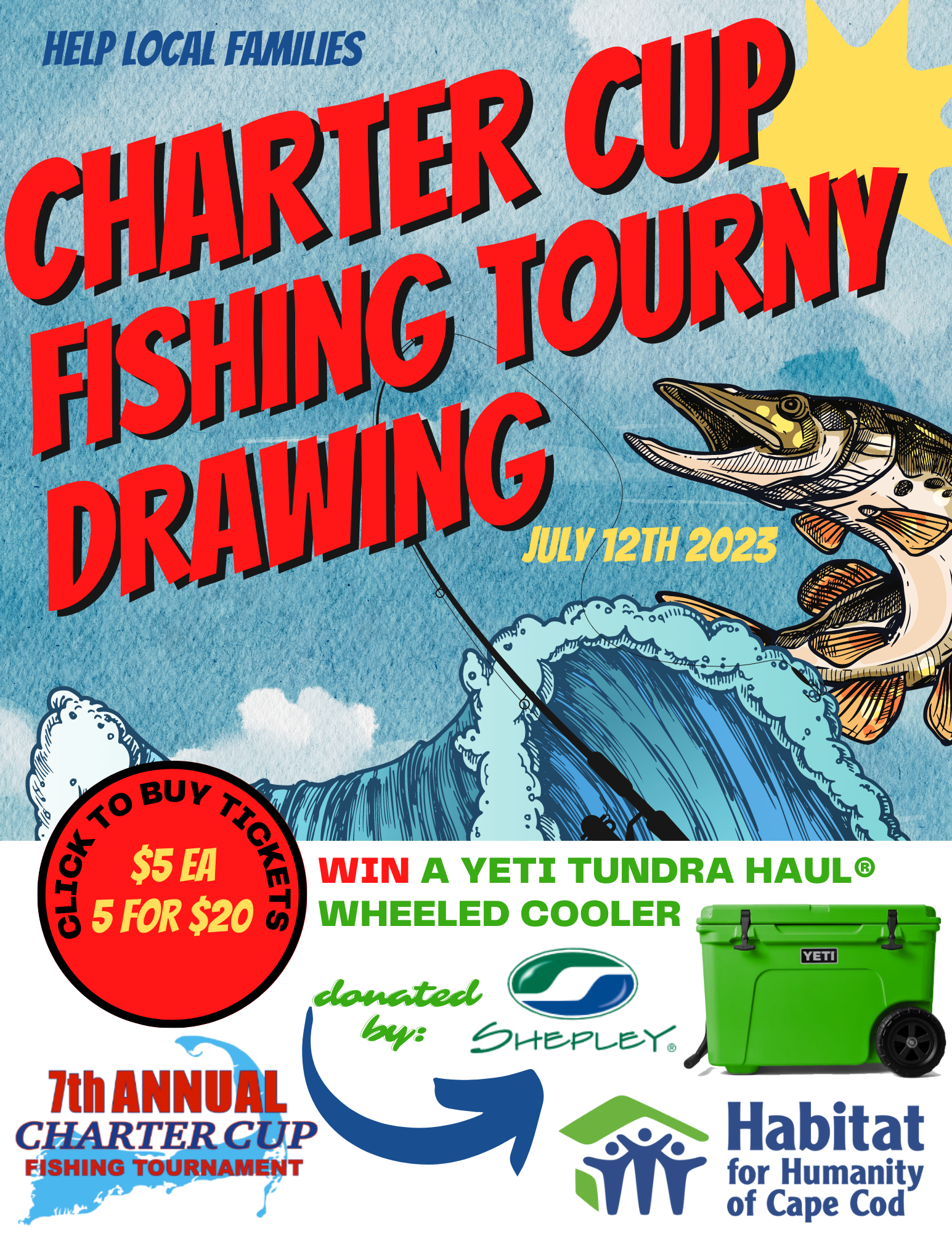 Interested in supporting Habitat for Humanity of Cape Cod?
Donate Now