Henry Blueskin VP 100

As a builder on the Cape and Islands, you want the greatest defense against the damaging effects of water and moisture intrusion while also maintaining breathability. For coastal homes that face year-round exposure to wet, salty air, like those on Nantucket or Cape Cod, effective weatherization is essential.
Blueskin® VP100 is a premium, self-adhered vapor permeable, water-resistive barrier designed for wood-framed residential and multi-family construction. It protects buildings by eliminating air gaps and water and moisture intrusion and self-sealing around nails and fasteners. Blueskin VP100 combines an engineered film and a patented, permeable adhesive technology with split-back poly-release film.
Henry Blueskin VP 100 has become a go-to solution for greater moisture control, water protection, and durability. Builders and homeowners alike can trust that their home will stand up to the rigors of the jobsite and elements.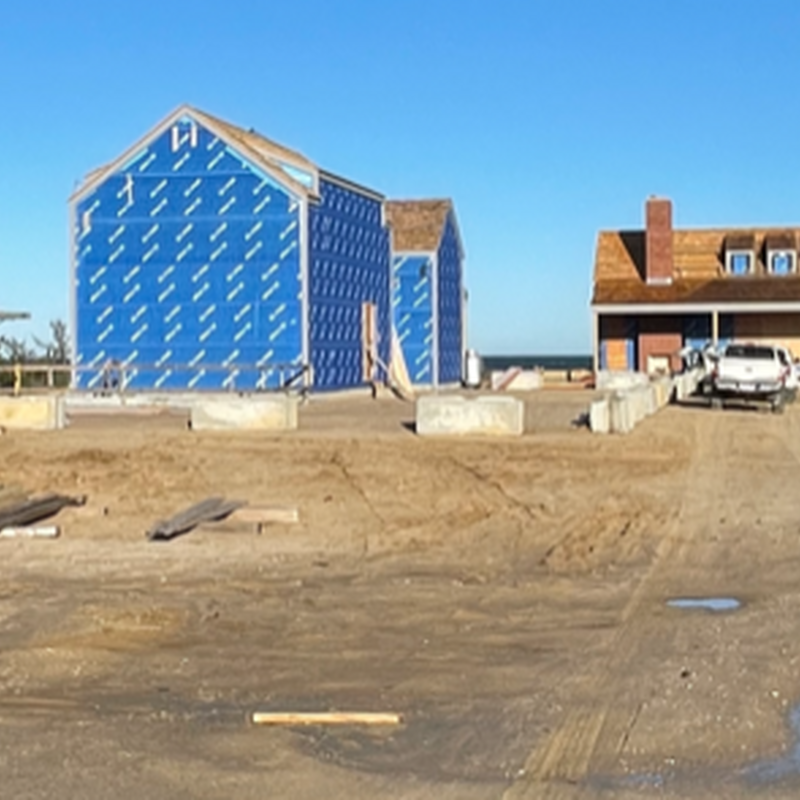 Henry® 1-2-3 Moisture Control System™
Features
Self-seals around nails and fasteners for lasting water tightness
Achieves more than 95% drainage efficiency
Eliminates uncontrolled air leakage to reduce energy costs
Improves air quality by helping to reduce mold proliferation
Easy installation with peel-and-stick system
Warranty
When used as part of the Henry® 1-2-3 Moisture Control System™, Blueskin VP100 is backed by an industry-leading 15-year warranty. Repairs are covered for both materials and labor with a single point of contact.

There's no time to waste when looking for the right weatherization system.
Learn More