We've got you covered.

Shepley is committed to getting you what you need, when you need it, and where you need it. We understand that your success depends on having the correct materials on your jobsite in a timely manner. Shepley's team of dedicated dispatchers are here to assist with delivery coordination & scheduling to ensure that your delivery needs are consistently met on-time and in-full. Each of our vehicles are equipped with GPS tracking so you know where you delivery is and when to expect it onsite.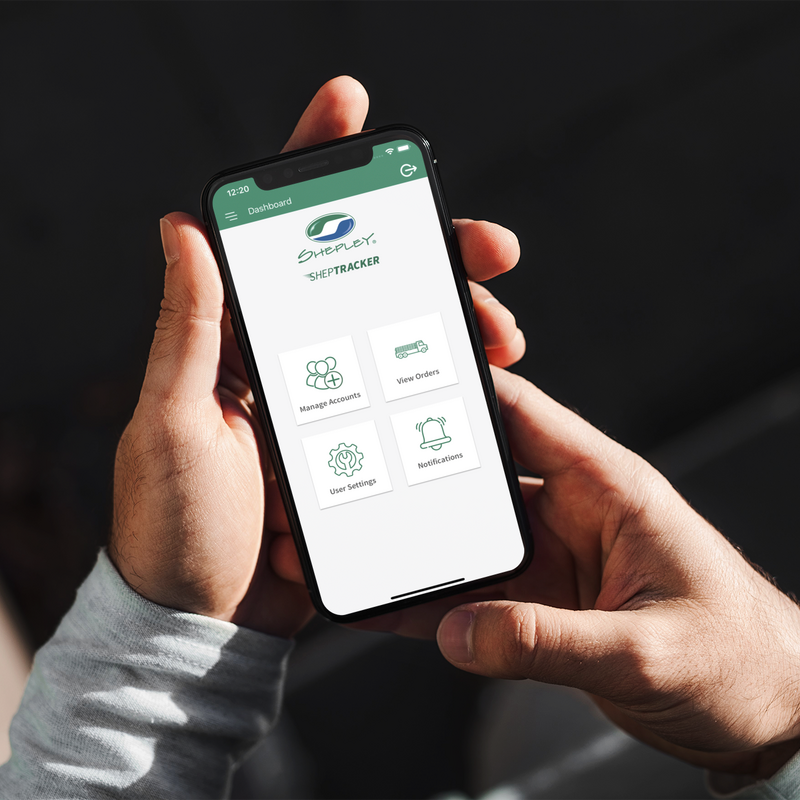 ShepTrack App
Our ShepTrack app provides you with real-time updates and 24/7 access to your past, current, and future deliveries. Set up alerts to see when a new order is created, track delivery with real-time GPS, and view POD signatures and delivery pictures.
Learn More
Delivery Fleet
Shepley offers reliable delivery from our experienced team of drivers across Cape Cod, Nantucket, and the Southeastern MA. Our delivery fleet consists of flatbeds, vans, box trucks, and boom trucks and is capable of delivering all the materials you need right to your jobsite.