Starting in the 1960's Andersen Windows started developing a material that could outperform wood and vinyl. In 1991 Andersen secured the patent for 'Fibrex' which is made up of reclaimed wood fiber and thermoplastic polymer that is fused together. Compared to vinyl, Fibrex is 2x as strong, performs better when exposed to extreme temperatures, and delivers exteriors that won't fade, flake, blister or peel.
Andersen has taken the Fibrex technology and applied it to their '100 Series' line of windows and patio doors. Whether you are remodeling or building new construction Andersen 100 Series provides significant value, performance, and a modern clean look to the windows and doors. The units come as a casement, awning, single hung, gliding, picture, transom and specialty window as well as gliding patio doors and sidelights.
Some other features of Andersen 100 Series include low visibility corner seams, durable factory finished colors that never need painting, easy operation, and superior weather resistance. The 100 series comes in 5 exterior colors and 4 interior colors with a matte finish for an attractive interior look. Hardware for windows and doors are also available in various colors and styles. Like all Andersen Windows and Doors there are various glass options depending on your energy performance needs. Grille patterns are available depending on your style choices for the home.
New construction windows or 'full frame replacement' are available with traditional nailing flanges and an extension jamb attachment flange. For remodeling, builders will be happy to know that Andersen 100 Series Windows are available with a no flange option that creates an insert frame. This insert frame creates a fast and easy window replacement when installing the window into an existing window frame without disturbing the interior and exterior trim.
Please come and see our Andersen 100 Series displays at the Shepley Showcase or tour our new Virtual Showcase. We look forward to helping you bid and win your jobs with Andersen 100 Series and all of our other window and door products at the Shepley Showcase.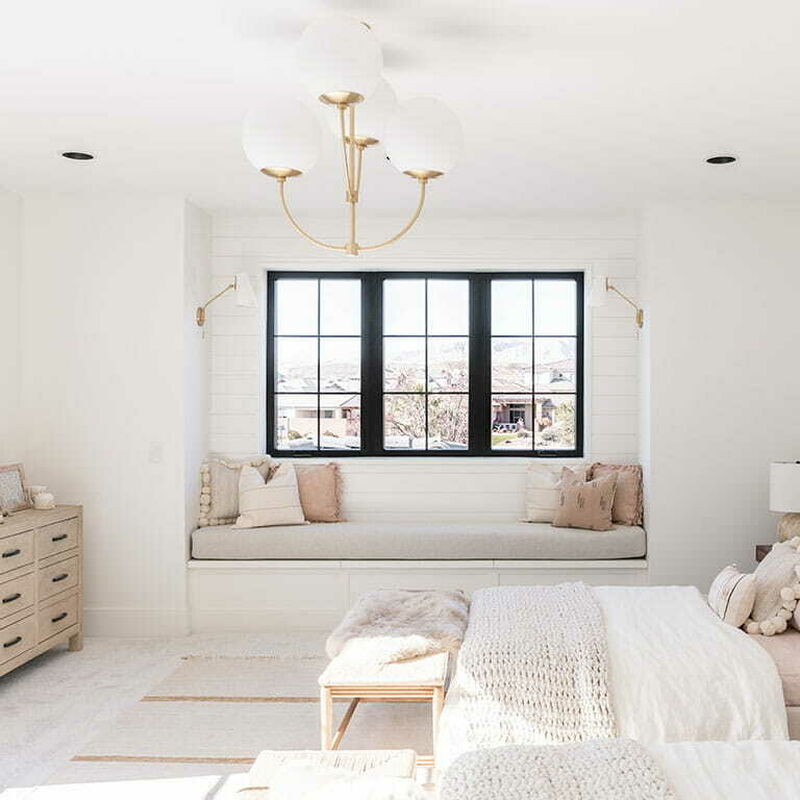 A Better Choice for Your Home
Whether you're replacing, remodeling or building new, Andersen® 100 Series windows and patio doors offer many advantages over vinyl.
Learn More
View Product Guide for Pros