About FiberGutter
FiberGutter is a pultruded product manufactured with resin based fiberglass. This process creates a product that is smooth and consistent in appearance and very stable with no expansion and contraction. FiberGutter is much more impact resistant than aluminum, copper, or wood. Additionally it is resistant to moisture damage and rot. An easy to install system, simply fasten with stainless steel screws, right to the fascia, no brackets needed. The glue creates a solid bond for seams, miters, outlets and end caps. A standard 10" or 12" miter saw with carbide or diamond blade recommended for cuts.
Fir gutters are available in limited lengths which require a fair amount of up keep and over time will rot from exposure to the elements and insects. FiberGutter has the same 4"x5" historic profile and outside dimension of a traditional wood gutter but greater longevity backed by a 50 year warranty. FiberGutter is virtually maintenance free and can be left natural or painted any color. Shepley stocks FiberGutter in 16', 24' and 40' lengths, along with end caps, glue and mesh tape, 2" drop outlets and stainless steel screws.
What are the Benefits of FiberGutter?
Aesthetics
Fiberglass Gutter has the appearance of traditional wood gutter.
Maintenance
Fiberglass Gutter requires almost zero maintenance except cleaning.
Strength
Fiberglass Gutter is by far the strongest gutter available.
Longevity
Fiberglass Gutter carries a 50 Year Warranty.

For more information on Fibergutter, contact Poncho Thompson or your Shepley sales representative.
Contact Us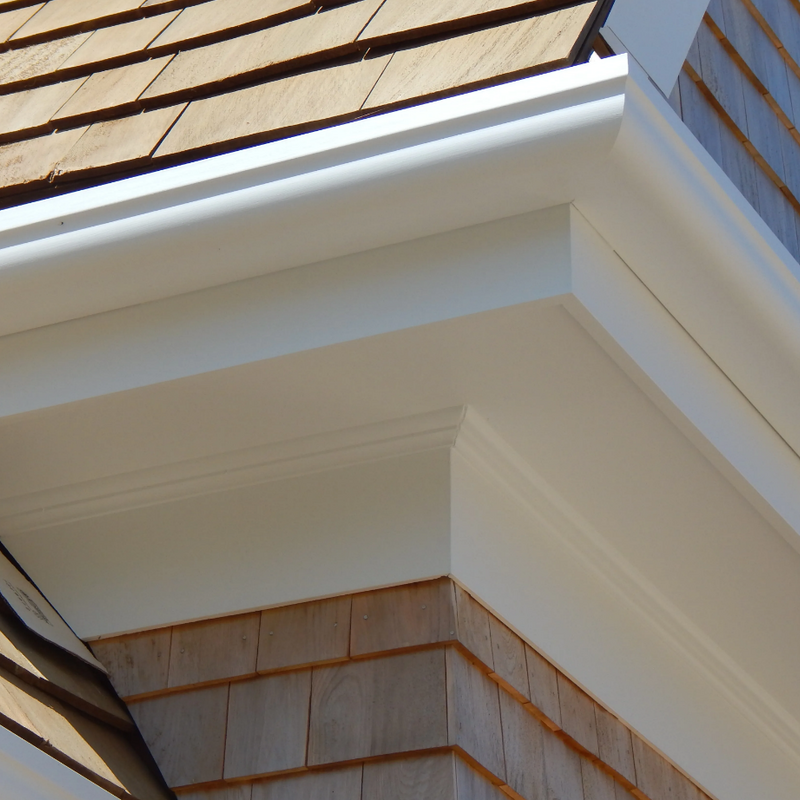 The Most Durable Rain Gutter
FiberGutter® brand Fiberglass Gutter will never chip, dent, corrode, leak or rust. It is strong enough to lean a ladder against and by far the easiest gutter to clean.
Learn More