For so many people, finding an affordable place to live and raise a family on Cape Cod can seem like an impossible dream. But because of organizations like Habitat for Humanity, those dreams are becoming reality.
Habitat for Humanity of Cape Cod was founded in 1988 and has developed over 165 affordable homes spanning all 15 towns on the Cape, with 22 homes currently under construction. After an impartial selection of qualified candidates, local families help build their own homes alongside volunteers and then purchase it at an affordable price, with a monthly mortgage. Homes are deed restricted to remain affordable in perpetuity, with the resale restricted to another income-qualified household. With the support of Habitat and community contributors, Habitat homeowners achieve the strength, stability, and self-reliance they need to build a better life for themselves and their families.
Every two years members of the Home Builders & Remodelers Association of Cape Cod come together for the "Blitz Build" to build an affordable home in one week. The marathon home build features the construction of a house from frame to finish in one week to help bring awareness to the affordable housing crisis on Cape Cod. Members donate countless hours of skilled labor and materials to build an affordable home to be sold to a qualifying local family.
This year marked HBRACC's 5th Blitz Build for Habitat for Humanity. This program makes it possible for Habitat to build more homes without overextending capacity or significantly increasing overhead. Blitz Build events create relationships with local builders, many of whom become regular volunteers with Habitat and/or donors to their ReStores. It also gives local builders a chance to give back to their community and to network with other builders and suppliers.
Habitat received roughly 100 applications from prospective homeowners for the Blitz Build house. Volunteers narrowed the candidates down to 30, held a lottery, and picked one lucky name - Jacqueline (Jackie) Sorensen. For Jackie and her two children, the dream of affordable homeownership quickly become their new reality. Jackie works for a local housing agency, matching tenants to affordable housing in Falmouth. Finding stable housing for both herself and her clients has been a struggle.
"Winning this has taken away 80 percent of the things that kept me awake at night," she said during her speech at the Blitz Build Kick-Off party. "My children will always be able to call Falmouth home. I'm just so grateful. Falmouth is a beautiful community. The day I moved here when I was homeless, and you guys housed me and you guys lifted me up and gave me employment to this moment, and this is what life is all about."
In September, Jackie and her two children moved into their brand-new three-bedroom home in Falmouth and will be able to call Cape Cod their home for many years to come.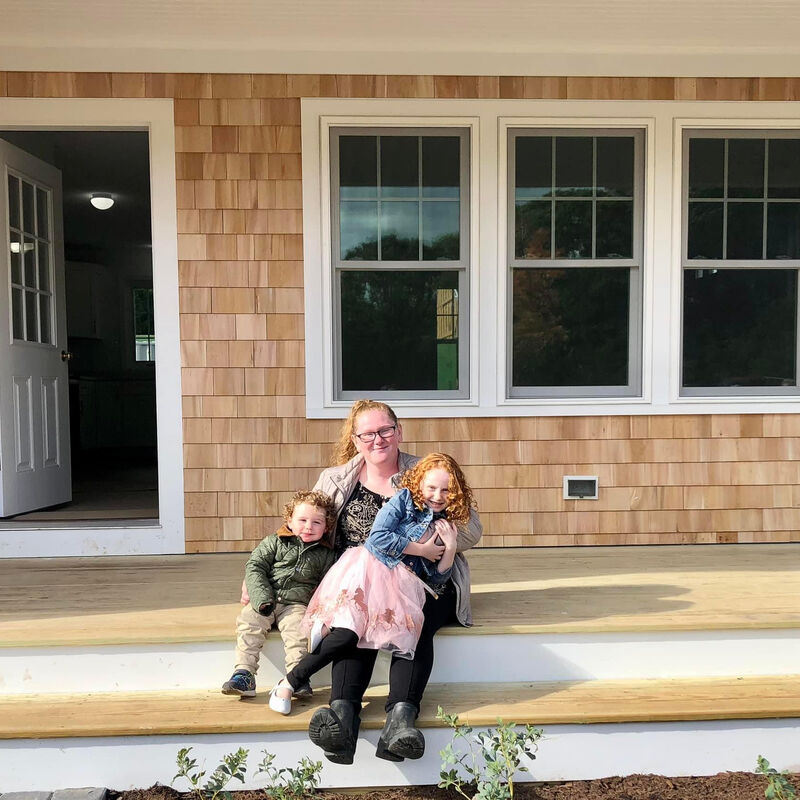 House For Single Mom To Be Built In Five Days In Falmouth
Jacqueline (Jackie) Sorensen could not sleep Sunday night, September 18. Standing in front of the frame of her new home the next day, she said she felt like a child the night before going to Disney World.
Read More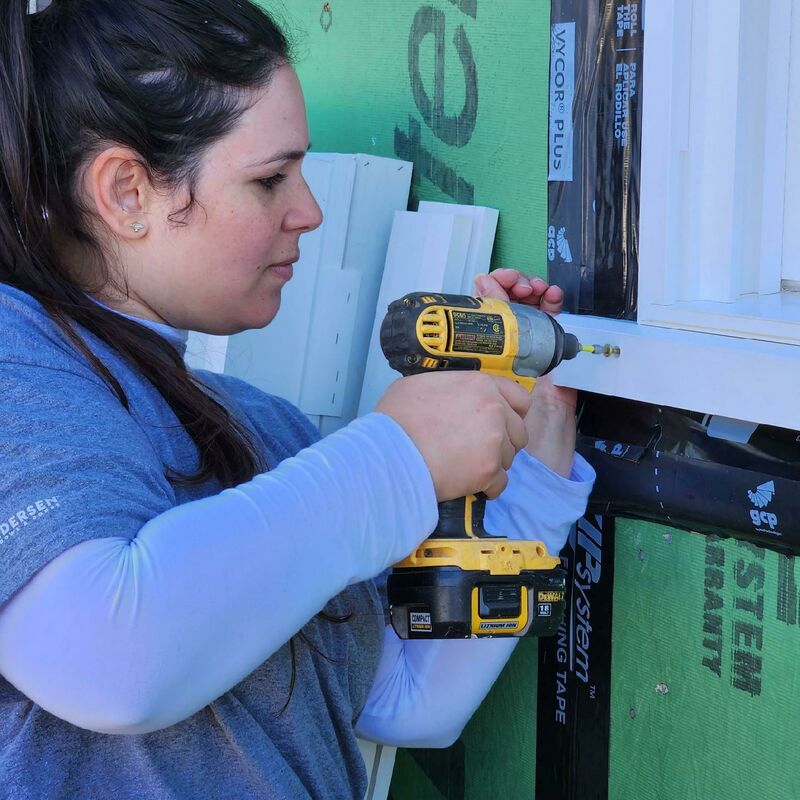 Get Involved & Make a Difference
Volunteering with Habitat Cape Cod is a great way to make friends, stay active, and learn new skills while helping others. Habitat offers a number of volunteer opportunities at their construction sites, ReStores, and office.
Learn More