ECLISSE Pocket Door Frames offer a complete pocket door system featuring a galvanized steel frame kit with patented removable track so you never have to break drywall again. This makes any potential future maintenance a far less costly and a much quicker task.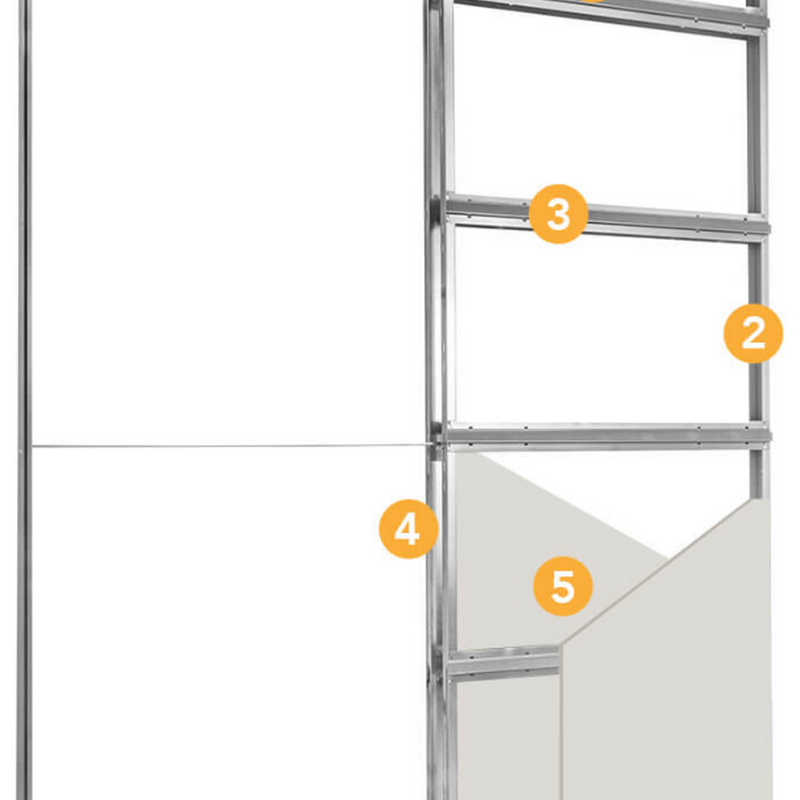 Additional features include:
The ECLISSE galvanized steel frame kit for stud walls consists of horizontal bars (3) and vertical reinforced bars (6), closed at the top by an header (1), where the track is installed.
The result is a sturdy and reliable structure.
Additional features include:
13/8" or 13/4" Doors
220 Lbs. Door Weight
Galvanized Steel Frame
Patented Removable Track
Pre-drilled Horizontal Bars
Easy Assembly
Door Guide Built into Frame
Ball Bearing Guide
12-Year Warranty
Soft-open and close for doors down to 24" wide.
Double Pocket Synchronized opening.
Optional accessories are available.
For more information, or to order these high quality, mid-priced pocket frame and hardware kits from ECLISSE, reach out to your Shepley sales representative.