Andersen is always listening!!! We are excited to welcome the contemporary option of doors using A-series. The narrower stiles and rails will complement the look we have all been waiting for. This option offers a 4 ½" sightline letting us make the most of the view we are all here for. This contemporary option offers contemporary glass stops and grilles. With these contemporary grilles we are also getting a wider range of dimensions. The grilles on these doors will now be offered at 5/8", ¾, 2 ¼" and 3 ½". The gliding doors will also offer a new flush hardware option that is recessed into the door creating the clean appearance that everyone is looking for.
With these options Andersen will still offer the 11 exterior colors. The sill color options remain with the traditional grey to the dark bronze. The range of glass options continues to grow from standard Low E w/Argon to triple glaze. The flush hardware option will no doubt become a hit but they also offer many different styles from the painted Albany to sleek FSB in satin stainless steel. This contemporary door option will also continue to see the great performance ratings we expect from the A-series doors.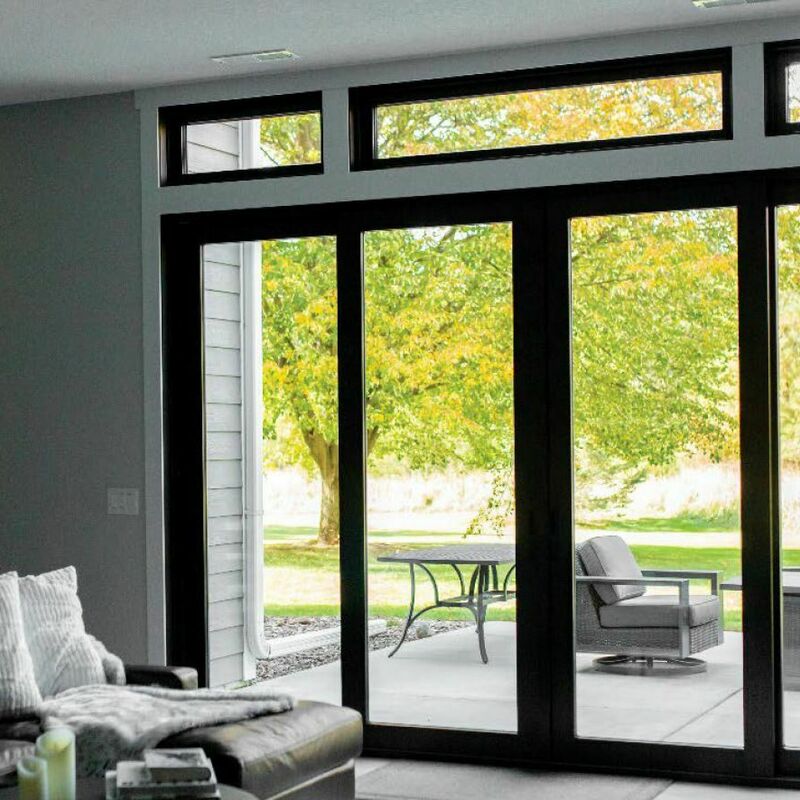 Now we can complete the package for your distinctive home!
These doors can now be the perfect complement to the 400 series casement and awning line that also offers the contemporary stops.
Please check in with the Shepley Showcase to discuss all the great new ways we can help you with Andersen.
Learn More